To not only be there for your pets when you have to be away, but to be there for you as well. Through all stages of your pet's life and all aspects of their care. We're your go to source for Pet Care as a whole. Pet Sitting, Dog Walking, Dog Training & Behavioral help, Education, Resources, and more. Through emergencies, illnesses, behavioral issues, anything – we're here for you. And if we can't provide something ourselves, for example – Veterinarian Care, we'll point you in the right direction to the best person who can.
When you join Tampa Pet Sitters, you join us as Family.
How Tampa Pet Sitters came to be.
About The Owner
Growing up on my Grandma's farm in the country, a love for animals was instilled in me at a very young age. I always knew, in some capacity, that I wanted to work with them . As a kid, I had a habit of bringing home strays and pestering my Mom to let me keep them so I could fix them. Some we kept and cared for. Like my first dog, Dingo – a scruffy abandoned puppy I saw on the roadside one day. Or the plethora of neighborhood cats that would follow me home (because I fed them, obviously). And some, we weren't able to keep. Like, the poor new puppy from some neighbors down the street. They let him out to potty in their front yard and then stepped away just long enough for a 10 year old Shauna to walk by, assume he was also abandoned and scoop him up. I got in a lot of trouble for that one.
Looking back on my life, caring for animals was really the only thing that truly made me happy. But, as life goes, my start to adulthood took me in a different direction. My Father & Grandmother passed, and the farm was sold. I found myself in a bigger city attending College, and obtaining a degree in Web & Graphic Design. I met the love of my life and fellow animal lover, Javier. We got married, started a Business within the Tech Industry and life was good. Only, one thing was missing. So, continuing my childhood tradition of bringing home animals in need, we "temporarily" fostered a 5yr. old Australian Shepherd Mix, Marli. As fate would have it, she ended up a permanent family member. Not long after we "temporarily" took in an Eclectus Parrot, Pepino, who also became permanent.
A few years went by and I found myself feeling unsure my career path. A friend had a small dog walking company that I was working part-time with to get out from behind a computer screen all day. I felt a happiness in working with animals that I never felt working in the tech industry. When my friend decided to change paths and sell her pet care business, I couldn't let that slip away. My husband and I took a leap of faith and bought Tampa Pet Sitters. We re-vamped a few things, made a shiney new logo, website, marketing materials and hit the ground running. We've now owned Tampa Pet Sitters since 2013 and grown it from a handful of pets cared for by just the two of us, to an amazing team of Pet Care Professionals and clients all over the South Tampa, Downtown, Channelside and Harbour/Davis Islands area.
Over the years I've expanded my goals and dreams for this business. And we've had a few changes to our own Family. Our girl Marli passed after a long battle with cancer, and we welcomed two other Rescue Pups to our Family, Malcom & Evey. Malcom came to us with some behavioral issues. Fear, anxiety, and reactivity, just to name a few. He inspired me to educate myself more about Dog behavior and become a Dog Trainer. I wanted nothing more than to learn how to understand, communicate, and bond with him. When Evey came along with her own set of fear and anxiety issues, it solidified that I wanted to continue down that path of education.
Helping these dogs learn to cope with their fears and anxiety about the world around them, gave me a joy I never felt before. It made me realize that not only do I love working with animals, but I have a special place in my heart for the dogs with fear issues. I realized I really love learning and teaching others how to understand their dogs! Over the past couple of years, I've continued to pursue more education, earning a Fear-Free Certification and joining several Animal Welfare & Educational Organizations. I've moved on to helping others – clients, friends, and family – who also have dogs with behavioral issues. Each one just adds to that joy, driving my desire to learn. So much that in 2018 I decided to return to school and take my education as far as I can go. To study Canine Psychology & Behavior and become a Canine Behaviorist.
TPS Owners
Manager + Dog Trainer (Shauna)
Myself & the Love of my life, my Husband, Javier.
Our Old Gal Marli
Always in our Hearts...
Our first Dog we adopted, together!
Malcom
A.K.A. Captain Malcom Reynolds
He aims to misbehave.
Family
Clearly it's hereditary... Animals are in my DNA
Grandma, Mom, Dad, & Me on our farm!
PePino (Pepi)
Eclectus Parrot
Then came this little creature!
Evey
A.K.A. ``Put down the shoe!``
Our little snuggle bear!
About our amazing
Pet Care Professionals
Each one of our amazing team members have been chosen for their Integrity, Experience and Passion. Yes, they have amazing references and came highly recommended from previous employers and clients. Yes, they passed a thorough background screening and have a clean record. And Yes, they all have experience caring for animals before us.
That experience ranges from years of work with pet care companies, their own pet care clients, or vet clinics, to rescue organization involvement, years of pet ownership, or studying themselves to become Dog Trainers. Each one comes with a solid knowledge and understanding of an animals behavior and health, their care requirements, and their emotional needs. Their Integrity shows in their quality of care and the way they go above and beyond for each client and animal they work with.
However, what makes them stand out the most – is their undeniable passion for animals and their welfare. They genuinely truly love caring for animals and share our philosphy and moral code for their well being. You can see it in one conversation with them. When you Book a Meet & Greet, you'll see for yourself.
Certifications, Memberships, and Organizations
Our Affiliations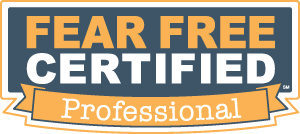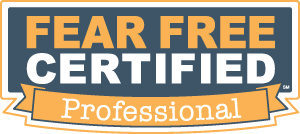 Fear-Free Pets provides online and in-person education to veterinary professionals, the pet professional community, and pet owners. Their courses & certifications provide learners with the knowledge and tools to not only look after a pet's physical well-being, but their emotional well-being as well. Their mission is to prevent and alleviate fear, anxiety, and stress in pets by inspiring and educating the people who care for them. Founded by "America's Veterinarian," Dr. Marty Becker, Fear Free has become one of the single most transformative initiatives in the history of companion animal practice, with nearly 33,000 veterinary and pet professionals committed to becoming Fear Free certified.
Learn more: www.FearFreePets.com
The Pet Professional Guild (PPG) is based on a commitment to provide educational resources to pet care providers and the public coupled with an emphasis on building collaboration among force-free pet trainers and professional pet care providers and advocates for mutually agreed guiding principles for the pet care industry. PPG partners, members and affiliates focus on each pet's physical, mental, environmental and nutritional well-being adhering to a holistic approach to the care and training of family pets. Not wanting to be "all things to all people" the PPG is the only professional pet industry member association that advocates for force-free dog training and pet care and requires that its members adhere to its "Guiding Principles" which are made available to the public. PPG is an organization that stands up for what they believe in with ongoing advocacy initiatives, and backs it all up with the latest scientific research and peer-reviewed studies. To be in any way affiliated with PPG, members must adhere to a strict code of Ethics.
Learn More: www.petprofessionalguild.com
Project Trade is the Pet Professional Guild's (PPG) international advocacy program that promotes the use of force-free pet training equipment by asking pet guardians to swap choke, prong and shock collars (and any other devices that are designed to change behavior through pain or fear). Because we want all pets and their guardians to experience the huge advantages and long-lasting effectiveness of force-free training and pet care, we will give you great discounts on our most popular, effective, fun and pain-free training and pet care services in exchange for your old gear. View our Dog Training page for all the details.
Learn More: www.petprofessionalguild.com
The Shock-Free Coalition believes that pets have an intrinsic right to be treated humanely, to have each of their individual needs met, and to live in a safe, enriched environment free from force, pain and fear. Members of the Shock-Free Coalition consider it to be their responsibility and utmost obligation to be vigilant, to educate, to remain engaged and work toward eliminating shock as a permissible tool so it is never considered a viable option in the training, management and care of pets. The key purpose of the Shock-Free Coalition is to build a strong and broad movement committed to eliminating shock devices from the supply and demand chain.
Learn more and sign the same Pledge we did here: www.shockfree.org
Doggone Safe is a US-based 501(c)3 non-profit with over 1400 members in more than 30 countries. Their goal is the education of safe human-canine interactions to prevent dog bites that can ultimately lead to serious and life altering ramifications for both people and their pets. Doggone Safe is dedicated to dog bite prevention through the promotion of awareness and education initiatives for the purpose of dog bite prevention and increased safety around dogs and to provide support for dog bite victims. Through our Membership, we are dedicated to teaching others and bringing awareness to the importance of understanding and respecting your dogs body language for bite prevention.
Learn More: www.doggonesafe.com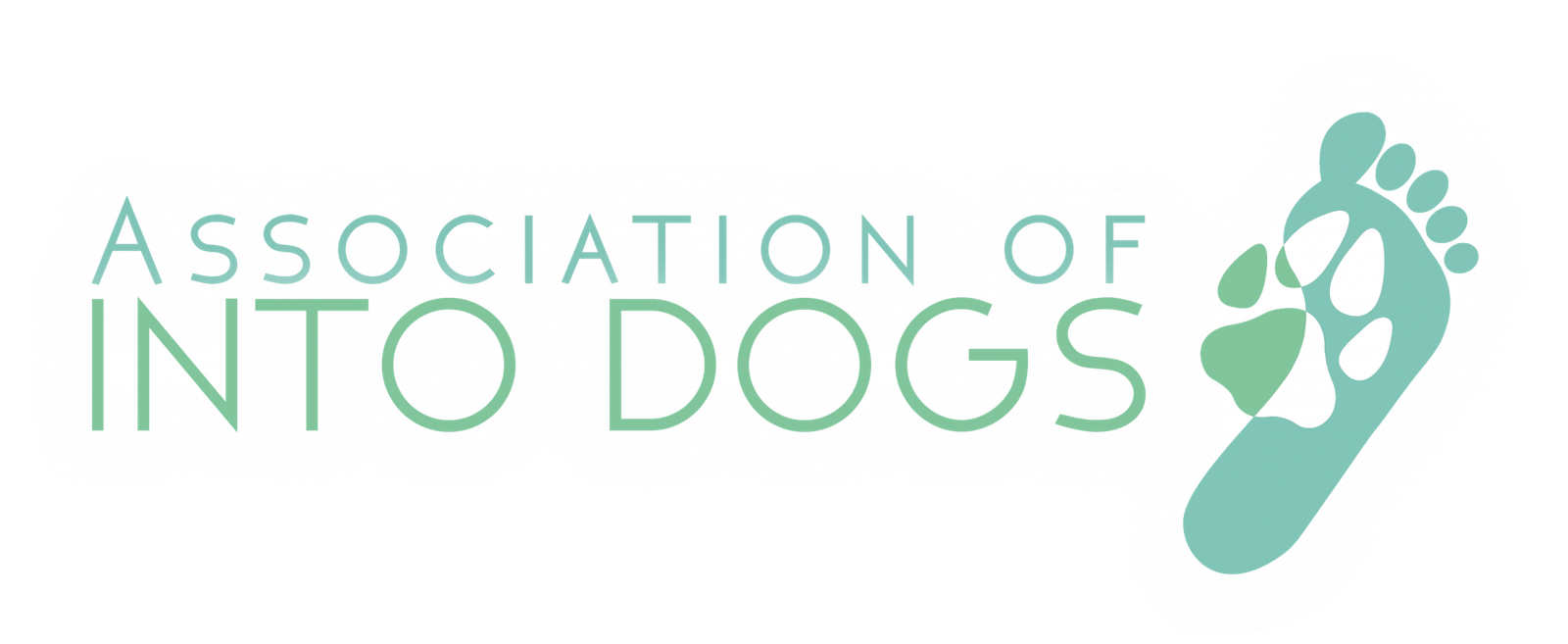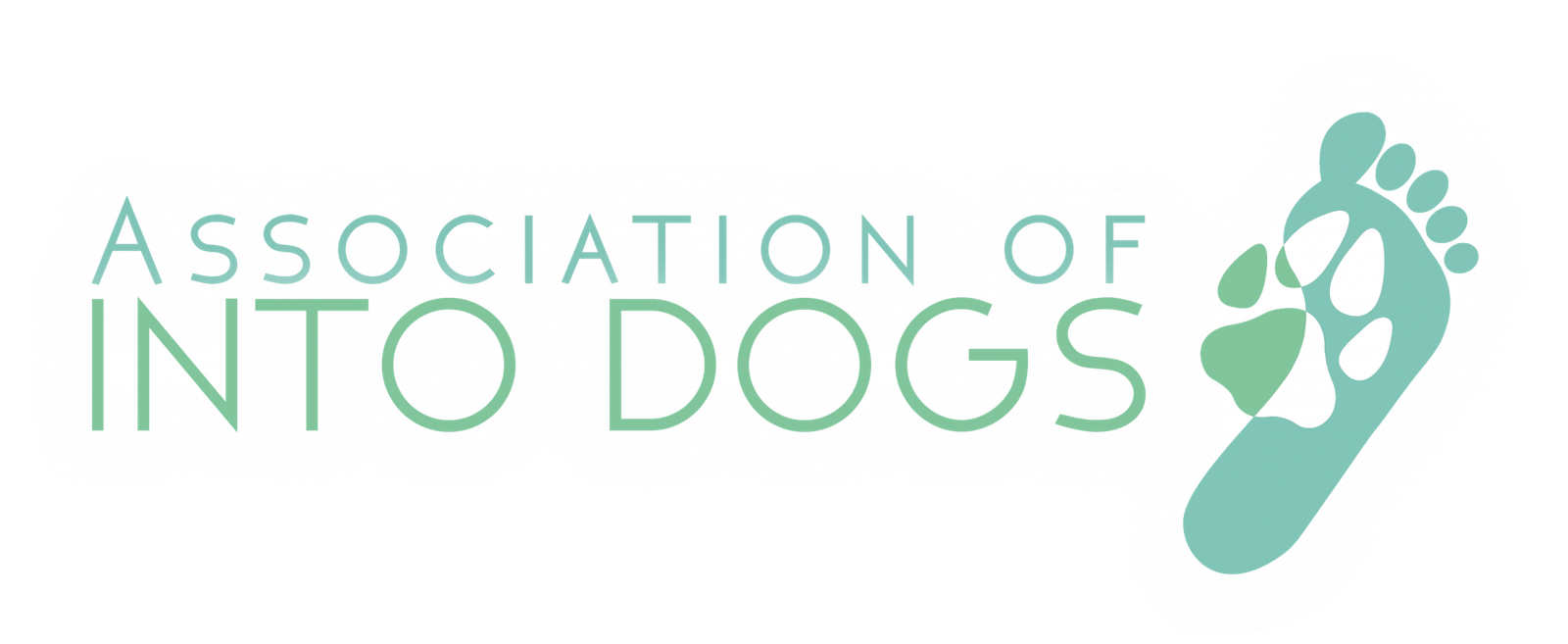 INTODogs is a members-only organization for Dog Trainers, Behaviourists and other dog professionals, promoting positive, kind methods in order to enhance the quality of life for owners and dogs. They seek to promote the highest standards of professional conduct and members have high ethical standards with the welfare of dogs, central to their work, and continually keep up to date with new regulations and teachings. Members pledge to continue to educate themselves to achieve the highest standards of knowledge, so that they are able to pass this on to their clients. We will always put the needs of the dog at the center of everything we do. And we will always support the needs of the dogs care givers.
Learn More: www.intodogs.org
The Dog Welfare Alliance was founded in September 2013. It brings together members of the public, organizations, governing bodies, behaviourists and trainers, students of dog behaviour, veterinary surgeons, therapists and rescue shelters, and connects those with an interest in dog behavior and welfare. Membership subscriptions and donations are passed on in full to rescue shelters, so that they can save dogs in urgent need. The DWA helps rescues to fund veterinary care, education programs and dog sanctuaries. The Dog Welfare Alliance is also an affiliate member of The International Companion Animal Network (http://companionanimal.network/), an umbrella organisation for professional bodies and education providers who use, teach and promote purely force-free methods.

As expected, the winding crown of the TUDOR Black Bay Dark is screwed onto the middle case to create a water-resistant barrier. A closer look at the crown reveals an engraved rose crest, which you'll recognize as the luxury replica watches brand's earliest logo if you're familiar with TUDOR's history. The only colors used on the Black Bay Dark are the red text of the depth rating on the dial and an inverted red triangle on the bezel.Mission Statement: www.dogwelfarealliance.com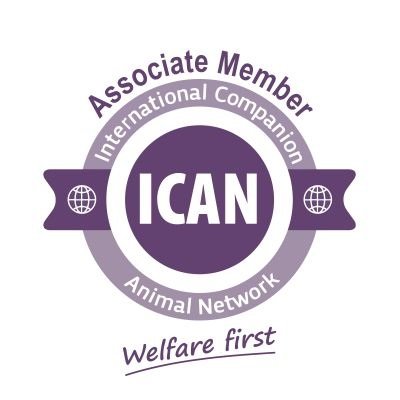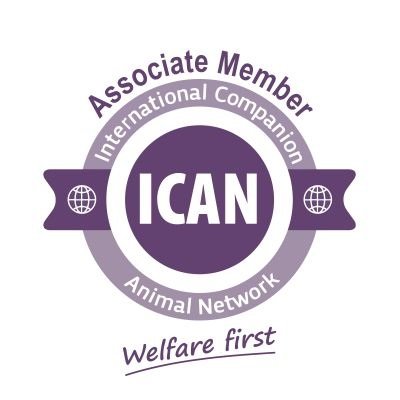 The International Companion Animal Network (ICAN) was founded by a group of prominent organizations and education providers who use and recommend purely force-free methods. Formed in order to meet the profound need for solidarity, mutual support, communication and cooperation between professionals working in the animal behaviour and training realm.
Learn More: www.companionanimal.network